Where are we?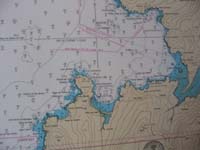 The Mardelaxe Project is wholly located in the port of Laxe.
Laxe is a small town situated in the north west of Galicia, forming part of other municipalities in the Costa da Morte.
It is located in the extreme west of the district of Bergantiños, bordering to the N and W with the Atlantic Ocean, to the E with the districts of Cabana and Zas and to the S with the district of Vimianzo.
Its nautical situation is: N 43º 13? 17.40?? _ W 009º 00? 07.10?; in the Corme and Laxe estuary.
Location on Google Maps >>>